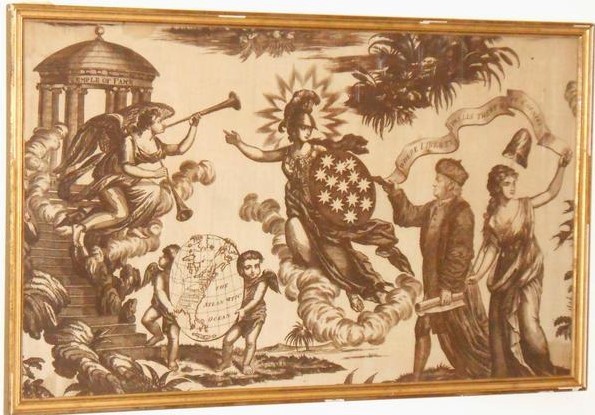 Circa 1785-1800 copperplate of Apothesis of Benjamin Franklin,
printed on cotton and linen in England for the American market.
The motif with Franklin's figure is embellished with symbols of America and allegories of Liberty  Records prove that American patriots of means, connected to the
new Republic patronized such textiles for their home furnishings.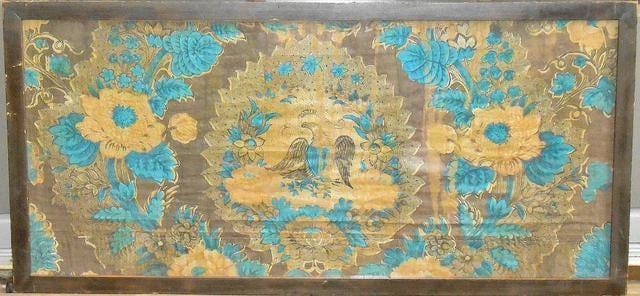 Historic textile depicting the American eagle with 'E Pluribus Unum'banner with a flower and foliage surround. Color printed on cotton, circa 1800. It measures 26" long by 12 1.2" wide.Provenance: Ginsburg & Levy, NY. A larger yardage of this textile

is in the collection of the New York Historical Society.
Circa 1754-1832 copper engraving of John Davenport



by Amos Doolittle. Davenport was the first minister of New Haven, CT. Known as "the Paul Revere of Connecticut, Doolittle was a self-taught engraver and silversmith, born in Cheshire, CT and settled in New Haven. It measures 9 1/2" high by 6 1/4" wide.