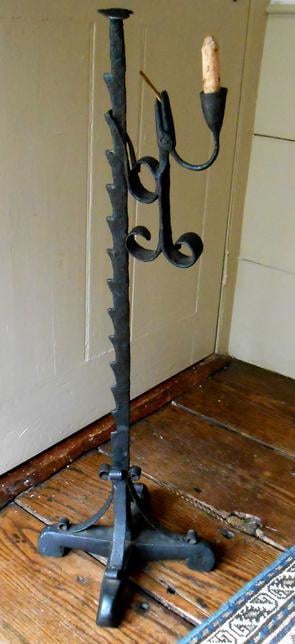 17th or early 18th Century standing splint and candle lighting of wrought iron, affixed to a painted wood x-base. This highly decorative and charming early lighting device has a heart motif 'finial', a ratchet 

standard and various curlicuesforming strong design elements. It stands 31 1/2" high.

18th Century American wooden trammel of chestnut, all original surface

and condition, 
extending up to 50" in legnth.