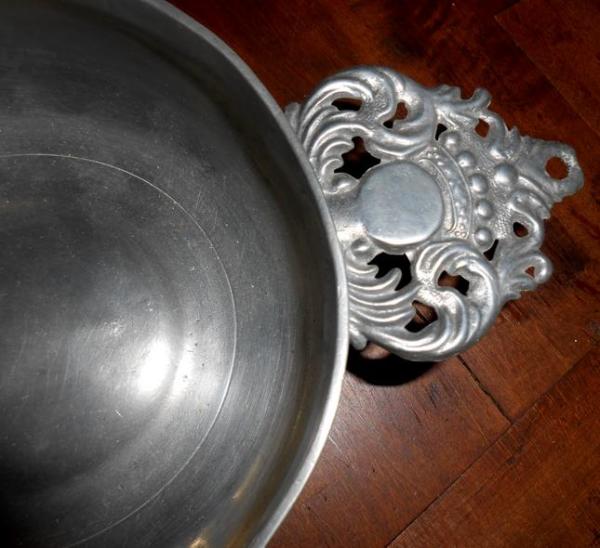 Late 18th Century Boston, MA pewter porringer with crown handle. The circular form with a boss bottom has a raised touchmark with a backward 
'S G' (likely Samuel Green). The diameter at the rim is 5 1/2". This is one of a pair and could be purchased together or singly. Both are in excellent, original condition. See "Pocketbook of American Pewter" by Celia Jacobs, page 30, number 179 for a similar example of the maker's mark.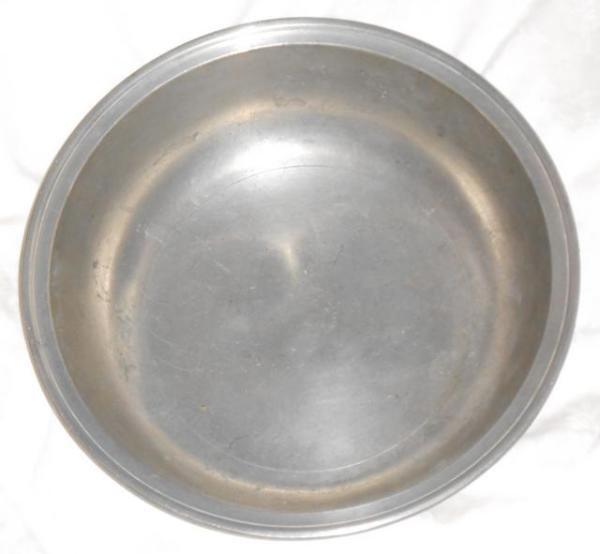 Circa 1792-1820 pewter basin made by William Danforth, Middletown, CT, impressed with a (now worn) stamp in the center of the interior 'WILLIAM' arched over an eagle with outspread wings and an American crest over the breast, against a background of stars is' DANFORTH'  curved below.