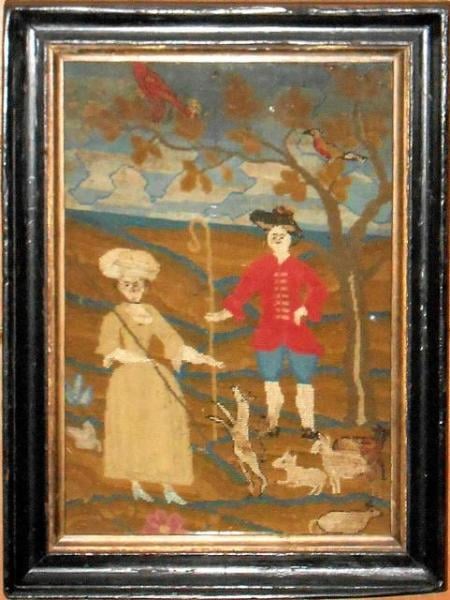 One from a small group of circa 1745-60 Boston School pictorial
embroidery, depicting a shepherd and shepherdess with their sheep and dog. This silk needlework was worked completely in atent stitch. The intensity of bright colors is remarkable for its age. The needlework picture measures 11 1/2" wide by 8" high. The frame is 19th Century is 14" by 10". Provenance: descended in the Little family of Newbury, MA.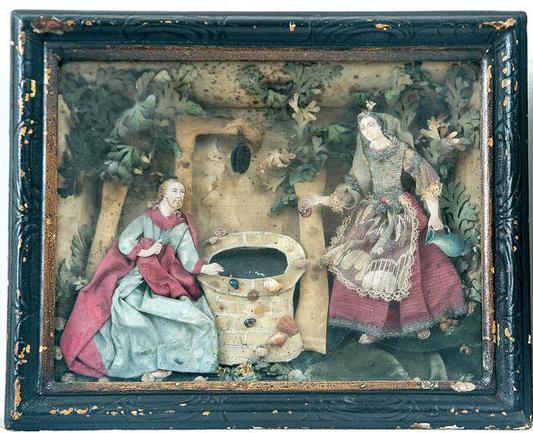 Circa 1700 extremely rare pair of English diorama pictures with biblical scenes. The clothing having been made of various types and textures of textiles and the faces, hands and feet of painted paper. The foliage of cut paper and there are applied shells, pearls and beads creating further dimension. All in original condition including the glass and frames. Each frame measures 9 1/2" by 7 3/4".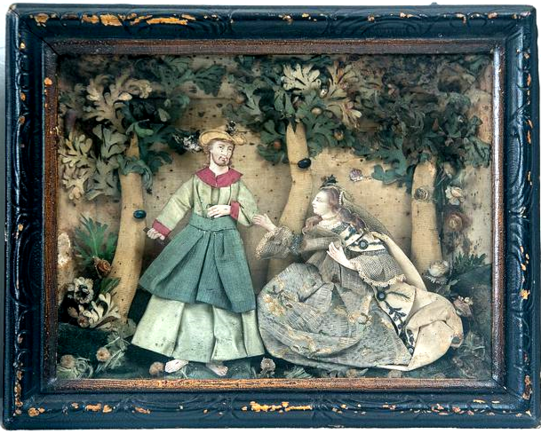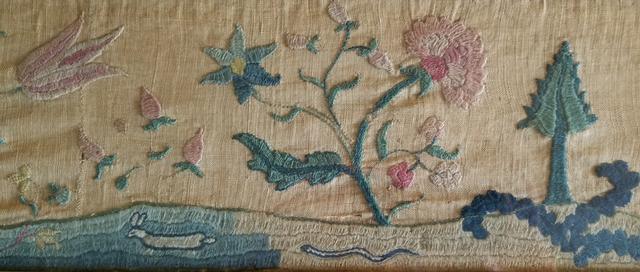 18th C. American needlework worked with wool on linen. An out of scale flora and fauna motif, typical of the period all add to its charm. This probably was a portion of a canopy bed valance that is now in a contemporary frame, measuring 7 3/4" high by 40" long.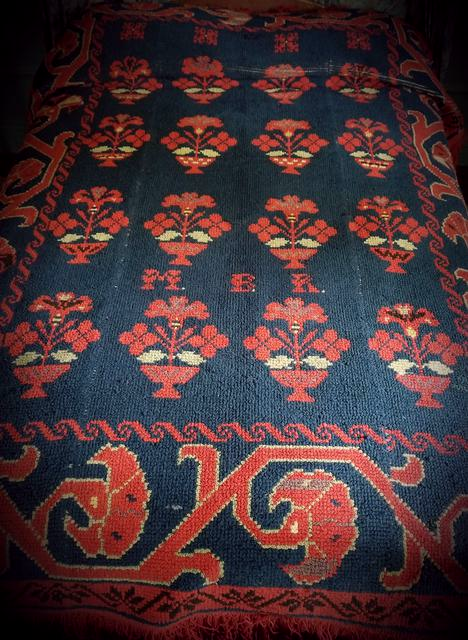 18th or early 19th Century bed rug having a repetitive theorem pattern and stylized floral 

border. There are the initials M. B. R centrally

placed.