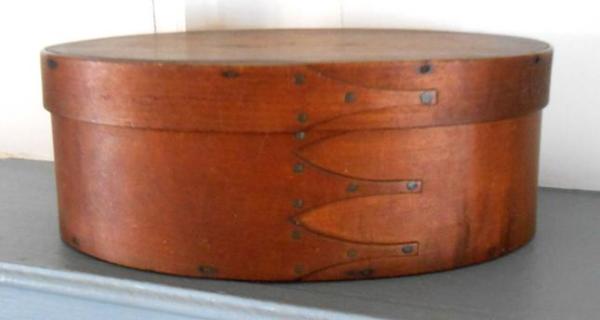 19th Century oval Shaker box of clear, fine grain pine with maple sides. Likely Maine or Canterbury 
as indicated by the splay on the ends of each finger and also the slightly thicker sides and rounded top edge. This box is constructed with the expected wood pins and copper nails. the condition is excellent, untouched and all original. Of particular importance is the fit of the lid to the box, which creates a slight vacuum as the lid is removed. It measures 3 5/16" high, 9" long and 6 1/2" deep. Provenance: Jim
Johnson, author of 'BY SHAKER HANDS'.
S
OLD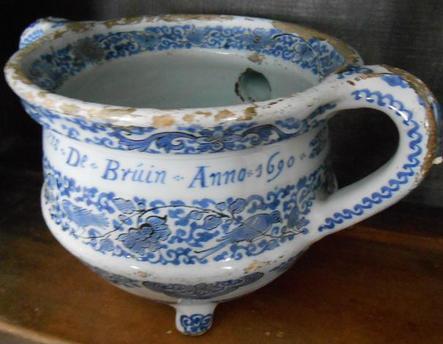 Rare 17th Century Dutch' Delft 'siroop' pot dated 'Anno 1690', finely decorated with birds and flora, all in blue on white. A note left within, states that the open top was covered with tightly tied

oil
skin and the spout was carefully corked when not in use. This
early apothecary jar once held and dispensed medicine in the
form of syrup. It stands 5 1/2" high and 
is 7 1/4" in dismeter.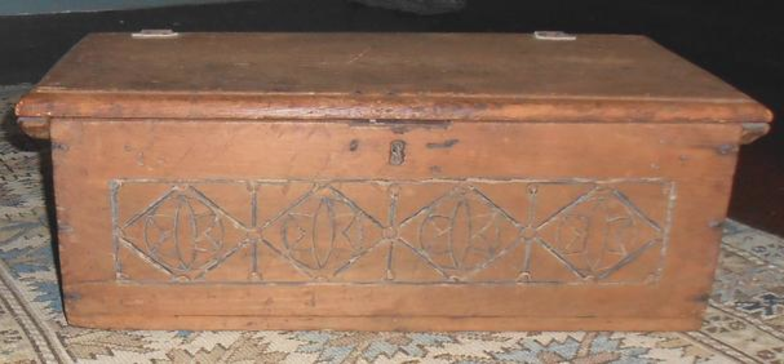 18th Century bible box of pine with a scratch decorated pattern consistent with Hampton Falls, New Hampshire design elements. The surface retains its original worn patina.
Provenance: Henry Francis DuPont.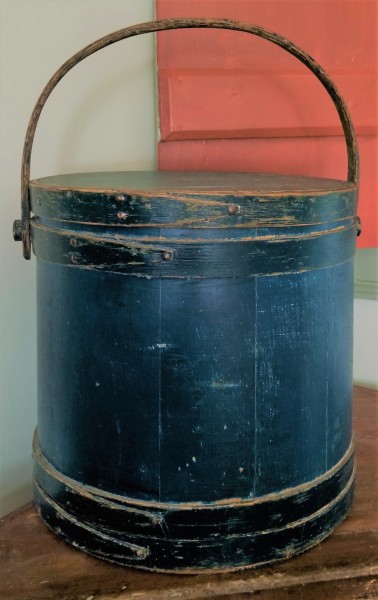 19th Century American, large firkin in a handsome, navy blue paint, measuring
​14" in height not including the bail handle.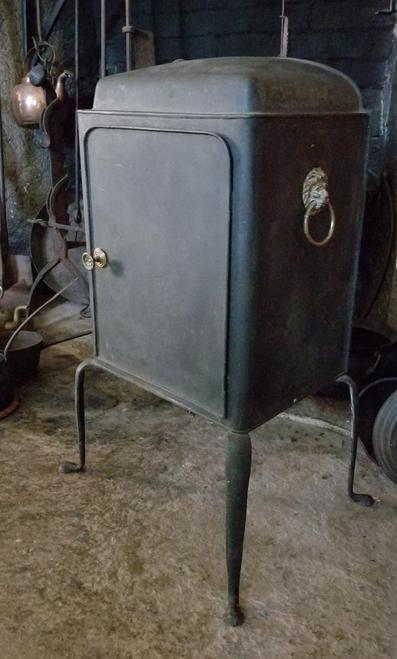 A rare, hard to find 18th Century, English Queen Anne plate warmer of iron and tin having lion's head pull 
handles of brass. Plates are placed om the shelves in
front
of the fireplace to warm them up before serving.
It 
stands 27" high, 13" wide and 10" deep.

SOLD
18th Century German bellarmine 'greybeard' jug, 4-gallon size. It is in excellent condition and is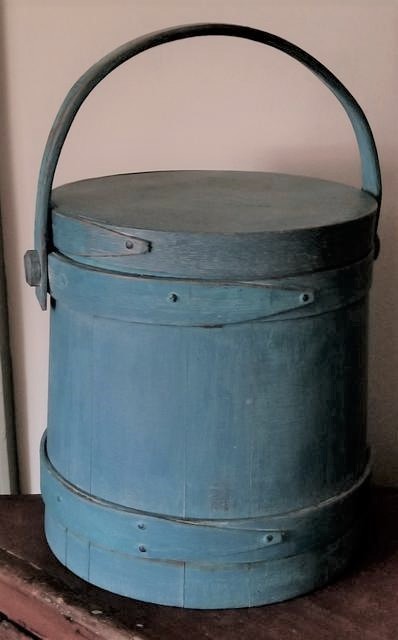 19th Century firkin in robin's egg blue paint and stamped on the top of the lid "C. WILDER & SON So. HINGHAM 

MASS". It measures 10 1/4" high without the handle. 
SOLD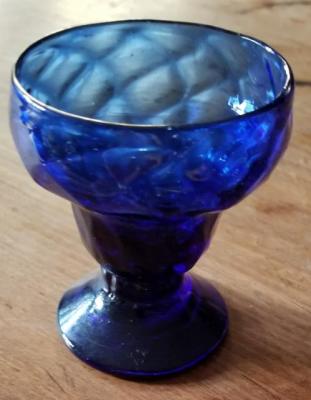 American cobalt blue, blown glass salt, 18th or early 19th Century,
likely made by American Flint Glass Works, South Boston, MA.
This salt measures 3" high.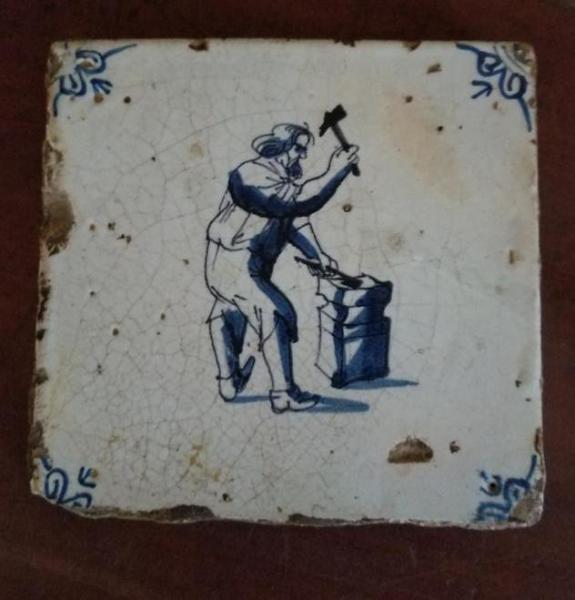 Rare 18th Century Dutch Delft tile, depicting a blacksmith forging iron at his anvil.